Right People, Right Time, Right Place
i-transact allows you to target 100% online or 100% home shopping savvy consumers. Cutting out loads of waste and delivering greater ROI!
i-transact advertising reaches consumers in the buying zone… when they have their credit card in their hand and they are ready to buy!
We reach people at home... this is the place where events are planned, products researched and purchases made.
Shopping Makes People Happy
Shopping releases endorphins, making consumers happy.
Endorphins also increase consumer engagement with your advertising and increases the recall of your ads (David A Sousa, How the Brain Works).
i-transact targets each 'happy' moment - from browsing an ecommerce site or catalogue, all the way through to making a purchase and receiving the home delivery.
Advertising Endorsed by Trusted Brands
Consumers trust the businesses they regularly buy from. By advertising alongside these businesses, on their websites, via email and in their catalogues and package inserts, consumers trust your ads too.
This perceived endorsement and trust leads to higher response rates and more sales!
Plus your advertising benefits the host brand...
---
i-transact are extremely motivated to engage the right brands at the right times, and represent the House of Fraser advertising offerings in the appropriate way.
We have worked with i-Transact for a number of years, and they have always provided us with an excellent service. They work hard on our behalf, and always deliver excellent results.
We are extremely pleased with the service i-Transact have provided. They work very efficiently and we have built a really good working relationship
Case Study: Ace Studio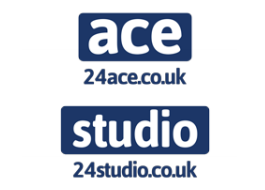 Scottish Friendly first tested Express Gifts in 2013
Following a successful initial test they proceeded to increase their volume throughout 2014 and 2015
By the end of 2015 Scottish Friendly began running Express Gifts every quarter and have continued their activity in to the new year
They're now running across both parcels and statements taking full runs, making Express Gifts a key player in their insert strategy