Inserts: Response, E-commerce & Sampling
i-transact Inserts Drive Response & Sales
Transactional inserts are placed within the packages, catalogues, statement mailings and customer letters sent out by trusted brands. You get 3x more response from transactional inserts vs inserts into newspapers and magazines (up to 30x more response vs print)!
There is a global home shopping / e-commerce revolution. Shoppers research and buy products 24/7. At home. When they are in the buying zone. That's why transactional advertising generates more response and engagement than its non-transactional equivalents in digital, email and print.
Some people prefer to visit brick and mortar shops – but if you want people to respond at home target in-home shoppers! This creates another opportunity to reach the customer, the home delivery of their item!
Endorphins are also released when an item gets delivered. These endorphins are scientifically proven to stimulate the brain's frontal lobes, increasing both focus and attention time (Source: David A Sousa, How the Brain Learns)!
Enough science? Click here to see our transactional insert portfolio.
The No.1 Offline Channel at Driving Online Demand
Advertising in ecommerce parcels (Amazon, Boohoo, Ocado etc) guarantees your advertising reaches 100% online-savvy buyers.
That's why transactional inserts are the no.1 customer recruitment channel for fast growth e-commerce businesses!
Alternatively you can use mail order catalogues / statement mailings to reach more in-home shoppers (both online and off).
Transactional inserts targeting families and the older generations are extremely responsive because these groups love the convenience of home shopping!
It doesn't matter if you are not an e-commerce / home shopping business. These people have been proven to be more responsive for finance, telecoms, travel, mobility and many other sectors!
Sampling: Consumer Brand Experiences
Businesses like Nivea, Twinings and Walkers have successfully inserted their product samples into parcel deliveries. Transactional samples target active buyers in core sectors (for example yummy mummies = The White Company and Boden, or young fashionable females = Boohoo.com and Very.co.uk).
The samples carry a perceived endorsement from the host mailer and are received at home – where shopping lists are made, where families trial products together and where young women trial new perfume or make-up.
See where you can place your samples, visit our insert portfolio.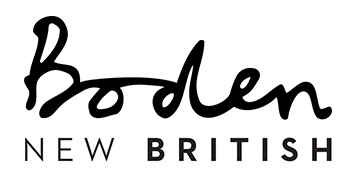 Christy Towels first tested Boden in November 2015
Following their initial transactional media test with Boden, they have gone on to rebook space in 2016
Activity continued throughout 2016